There is a connection between disease and sickness and the foods you consume. It is in your best interest to stay healthy and well, for obvious reasons.
Many people utilize juicing for many different reasons. It has been used as a method to heal, detoxify the body and weight loss. Juicing is also a great practice to quickly access the nutrients of fruits and vegetables.  Juicing involves grinding, squeezing, or pressing fresh fruit and/or vegetables to obtain the juice. Buy and use fresh organic raw fruits and vegetables to ensure you have not loss valuable vitamins and enzymes.
There are several types of equipment one can use to enhance your juicing experience. The type of equipment you buy depends on the cost and ease of use. There are many types of juicers that available, that include a centrifugal juicer, manual juicer, or super blenders. You have many choices.
Everyone can benefit from juicing, its easy and a quick way to boast your health and well being. Try it to enhance your health. Below are great references to assist you in your juicing journey.
References
Juicing: Is It Good for You? Pros and Cons, Nutrition, and More. (2020). Retrieved from https://www.webmd.com/diet/juicing-health-benefits#1
Woloshyn, T. (2007). The complete master cleanse. Berkeley, CA. Ulysses Press
Clean & Green. (2015). New York, NY, Parragon Books LTD.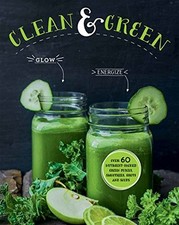 The information shared is not intended to replace your medication or advice from your physician or medical profession.